Improving Education Enterprise Systems
The education industry has been advancing over the years, moving from paper based procedures to more efficient and affordable IT applications. Using information technology helps to develop distance learning systems, improve productivity, and improve data collection processes and reporting. We use information technology to manage the Michigan Education Grant System and the Child Nutrition Application Program.
---
Michigan Education Grant System (MEGS)
The goal of MEGS is to move grant management to the web to reduce redundant data submissions, improve grant application processes and increase customer satisfaction. A.J. Boggs used the Rational Unified Process and continues to manage the MEGS project to implement an innovative system from Agate Software that administers approximately $1 billion in grants annually. Read more about MEGS →.
---
Child Nutrition Application Program (CNAP)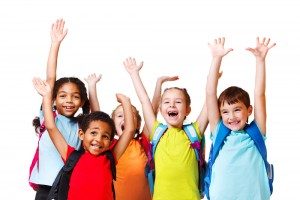 CNAP moved paper-based application processes to the web. A.J. Boggs provided requirements analysis, project management and quality assurance services for CNAP's National School Lunch Program (NSLP) and the Child and Adult Care Food Program (CACFP). A.J. Boggs' Project Manager led the development team using the Rational Unified Process (RUP), including the acquisition strategy, requirements analysis, testing, and project management.
---
Case Studies
Case Study – Distance Learning/ Instructional CD ROM
Case Study – Michigan Electronic Grants System (MEGS)